This week we are delving further in to our AW12 campaign, and bringing you Patricia, the beautiful brunette who was nominated by her son, Alex, who works at our Flagship Illamasqua store at 20 Beak Street, London W1!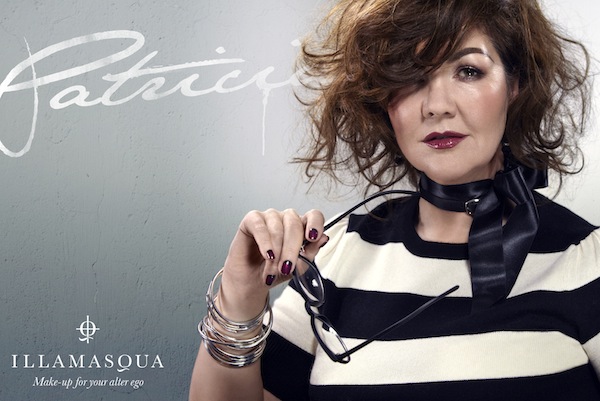 Tell us a bit about yourself?
Age 55, live and work in Durham, married with one son, Alex, aged 19.
What is your personal relationship with make-up?
I started experimenting with make-up as a young teenager but never very adventurously! I feel a lot more confident when I wear make-up.
What were your initial reactions to finding out you'd be chosen from thousands to star in Illamasqua's AW12 campaign?
Shocked! My son entered me in the competition and I thought it was very funny but I didn't think I would be one of the winners. It is a huge compliment and I am flattered, but I am still very surprised.
Walking on set, how did it feel to be a model and experience a professional photo shoot?
I was totally outside my comfort zone. I thought it would be nerve wracking and intimidating but it wasn't! It was vibrant, organised chaos! I still didn't feel like a model until I was in front of the camera and even then it didn't feel real! It was a fun day, far removed from my reality.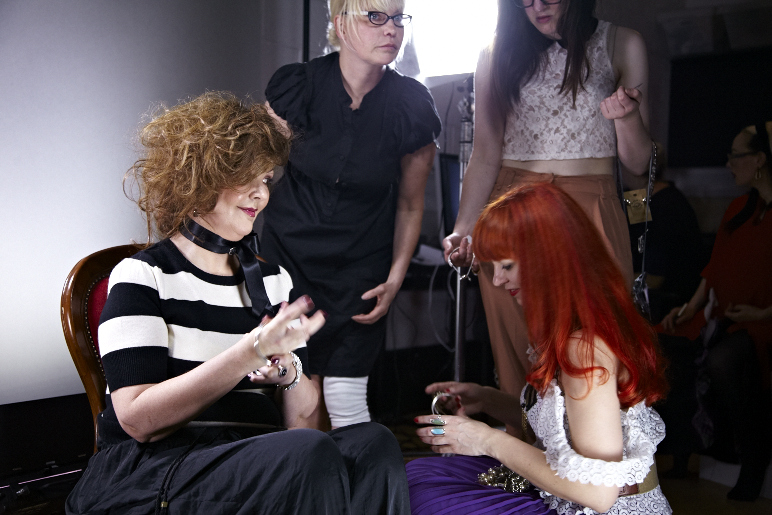 What did you think of your look and is there any piece you can't wait wear?
The look took me completely by surprise. It is not the face I am used to looking at in the mirror or in usual photos of myself. It's amazing how different I look. It is far more glamorous than the real me! I'm a big fan of Illamasqua's eye shadows anyway so I am looking forward to using the new colours.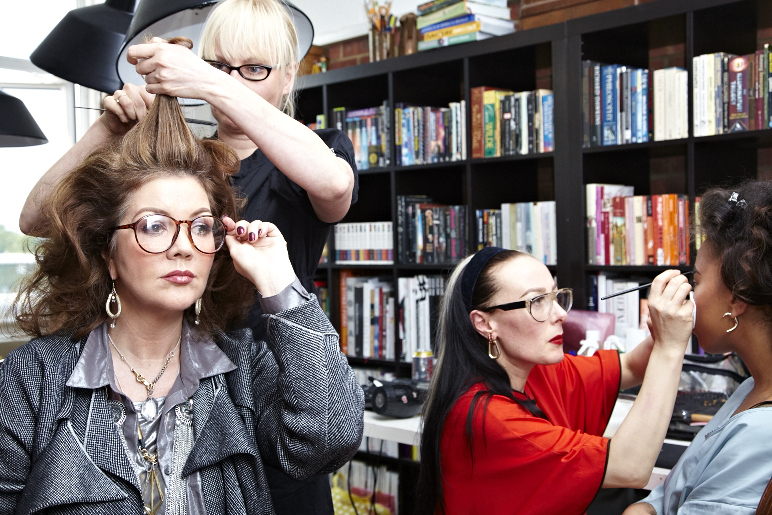 What was it like having your make-up done by Creative Director Alex Box?
I felt very privileged to have Alex Box do my make-up. I have seen some of her work in her book with Rankin – she's an incredible artist. She me feel comfortable and confident; she made it all look so easy.
Are you excited to see your imagery on Illamasqua counters across the world?
I still can't quite get my head around that! Despite the fact that my son thinks this could make me into a Diva, I shall probably feel quite embarrassed to see my image in public.
What are your thoughts on our use of real women for our campaign?
Brave! Bold! Exciting! Daring! Different!
Why do you think that women should be empowered to wear bold, colourful make-up at any age?
Because we can… age – and gender – are totally irrelevant.
What have you taken away with you from the whole experience?
To be confident with who I am , and to step out of my comfort zone more often – it was fun!