We caught up with the very lovely Mollie Bee, AKA @beautsoup, to talk everything from her favourite Illamasqua products, to how she kick-started her successful Instagram career. Plus, she shares her amazing Twilight inspired look using our brand new Aura Top Coat…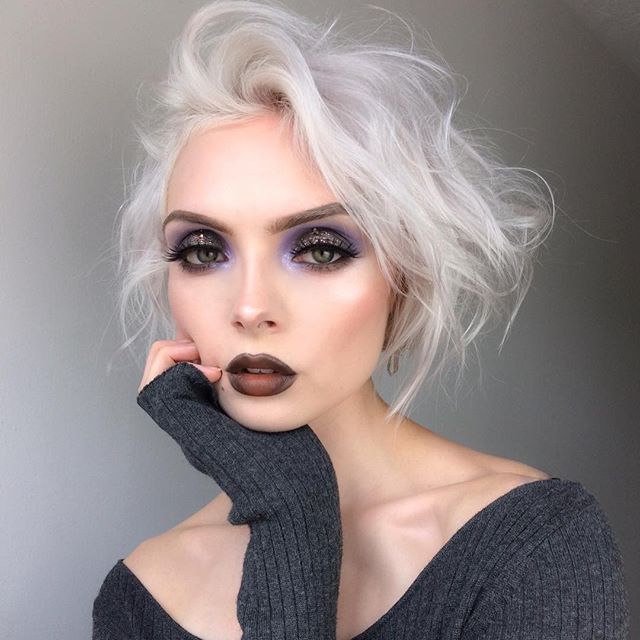 What does self-expression mean to you?
To me, self-expression is all about experimenting to find what makes you feel the most 'you'. And it can change over time, even from day to day, which is the most fun part!
How did you get into beauty and makeup?
I started out blogging about makeup, having had an interest in it since my early teens. As time went on, I started my Instagram as a way to connect with people doing the same thing and to receive feedback on some of my more 'out-there' looks.
What's your most favourite look that you have created, and why? 
It changes a lot, but it's probably my speckled smoky eye. On the day, I did a smoky eye but felt like it wasn't enough, so I picked up a toothbrush (one I use specifically for makeup!) and sprayed black liner all over my eyes. I loved it instantly! It just goes to show that the looks you're most happy with can come from a spur-of-the-moment idea!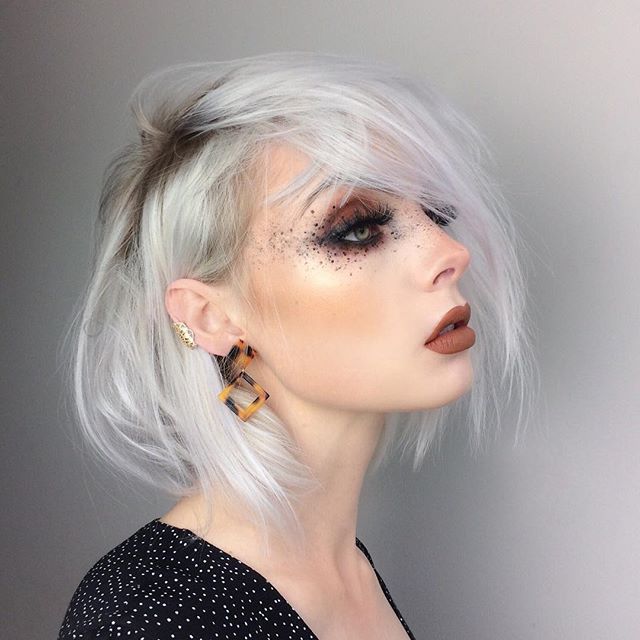 What was the first Illamasqua product you ever bought?
I bought the Skin Base Lift in 'White' and lipstick in 'Posture'! It was around five years ago and back then it was strange to see a makeup counter selling purple-grey and green lipstick! I was amazed (and went back to buy more a few days later).
What are your #Illamusthaves?
That's a tough question, there's too many to choose from! I'm always using my Skin Base Foundation and I constantly go back to 'Fidelity' eye pencil (particularly good for faux freckles) and lipstick in 'Buff', such a gorgeous brown shade.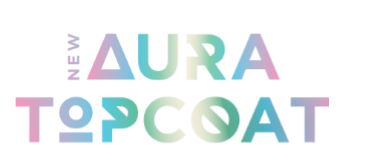 Create the ultimate summer look with our brand new Aura Top Coat. Containing opalescent particles that instantly transform any makeup look by creating an out-of-this-world holographic highlight effect to the eyes, lips and cheeks.
@beautsoup tells us how she likes to wear our brand new Top Coat and shares with us a summer look that is guaranteed to want to make you cover yourself in holographic goodness – festival or not!
What are your favourite ways to wear our brand new Aura Topcoat?
Everywhere! Added to cheeks, eyes, lips for that extra iridescence. It's especially good layered over black lipstick or eyeshadow.
Do you have any top tips for applying the Aura Topcoat?
I like to apply it with a sponge for a smooth finish. If applying more than one layer, give it a minute or two to dry off.
@BEAUTSOUP uses our Aura Top Coat, alongside our Skinbase Foundation in '02', Precision Ink in 'Abyss', Powder Eye Shadow in 'Can Can' and Powder Blusher in 'Nymph'.