This Week's Alter Ego Gallery…
Imani Love's beauty shines out of this picture; using Liquid Metal in Enrapture in the corner and lids of your eyes you can similarly create her breathtaking look. Followed by a mix of Pure pigment in Zeitgeist and Powder Eye Shadow in Obsidian blended together to create that ultimate powerful, Smokey eye. Medium Pencil in S.O.P.H.I.E can be applied on the waterline to create a more intense look.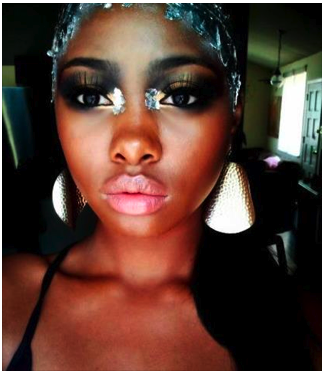 Pretty Please Make Up Artistry has created this fabulous Ice Queen purple envisioned look, which we just love. To create this look your self apply Medium Pencil in Severe for those defined, violet brows! Use as well around the eyes when using a mixture of Cream Pigment in Mould and Depravity. To break up the purples on the eyes with the ones on the cheek we suggest Skin Base Foundation in 1 as a High Lighter with Powder Blusher in Morale underneath.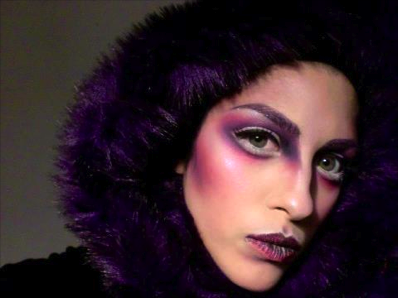 Giselle Make Up Artist's look is simply stunning. To recreate this Look Apply Lip Stick in Apocalips for a bold lip. Followed by a coat of Pure Pigment in Incite across the eyelids with Pure Pigment in Zeitgeistin the corner. To add intense volume similarly to this look use False Eye Lashes in No.13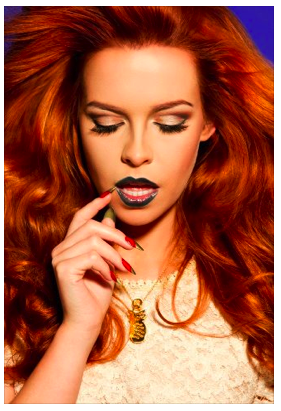 We love Emily's bold look here. Apply our Skin Base Foundation in 1 and gently dust over in Pressed Powder in 10, our Translucent Powder, to achieve that porcelain skin finish. Emily's ebony eyebrows can be recreated in Medium Pencil in S.O.P.H.I.E, whilst not forgetting to draw on that adorable heart on your cheek too! Her eyes can be done using Precision Ink in Abyss on both bottom and top of the eye. Followed by Lip Stick in Atomic which will really stand out against such fair skin.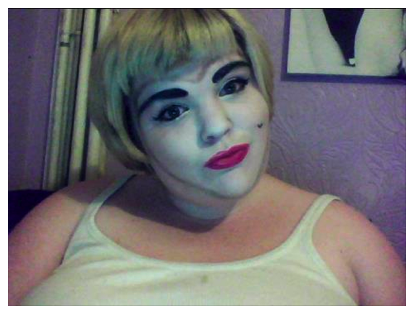 We simply adore the detailed artwork Miss Adelinne 's Nail Art has designed here. To achieve this amazing look firstly apply Illamasqua Nail Base Coat to prime your nails before. A range of different colours has been used to create this imaginative look. For those bright, sunny days we suggest using Nail Varnish in Gamma against Muse to bring out the intensity of the orange. For stormy, aggressive nails apply Nail Varnish in colours such as Phallic and Force.