Don't pack your New Year's glitter away just yet! We've searched high and low for the best 2018 makeup trends for our Illamafia to try and we are sure you won't be disappointed.
Bold Eyeliner
Time to start thinking outside the box when it comes to applying your trusty eyeliner. Think big flicks, interesting shapes and focus on the under eye area. Our Precision Gel Liner is easy to apply and provides a long-wearing finish. Teamed with our Fine Eyeliner Brush, the possibilities are endless.
We are feeling particularly inspired by this look created by @drewashlynmua, who uses our Gel Liner in Infinity to create the ultimate cat eye with a twist: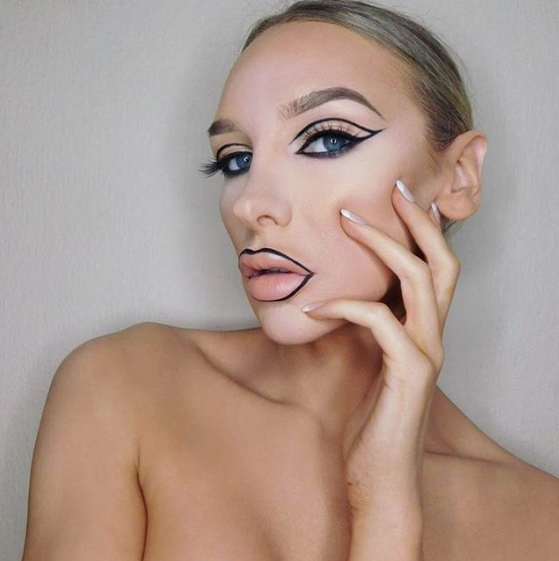 Try giving your eyeliner an edge by adding some glitter. We love how @spryomakeup has used our Broken Gel in Gold to create this statement eye: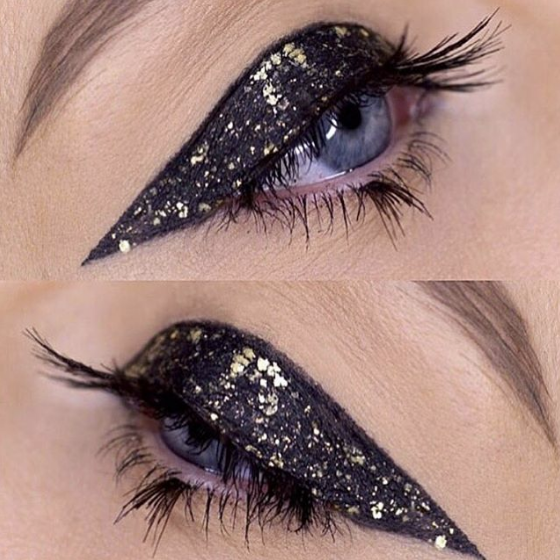 Big, Beautiful Lashes
The bigger, the better! Think about layering your mascara to add drama and depth to your look. Our Masquara in Raven is amazing for defining, lengthening and dramatising your lashes. This long lasting, flake-free formula will not let you down (or your lashes).
@charlottegabriellax teams her Masquara with our false lashes in 'Lush' and we have ultimate lash envy…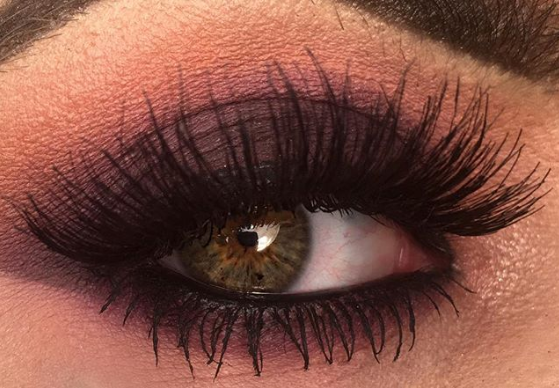 Golden Glow
This year it's all about achieving a natural, healthy glow. There is no product better to step up to the plate than our Beyond Powder in 'OMG'. This warm, shimmery highlighter gives your skin the ultimate glow, adding a warm hue to your complexion. Use on the high points, or try lightly brushing over face for an all over illuminating finish.
@jessicagrantmakeup shows us how gorgeous this highlighter can look: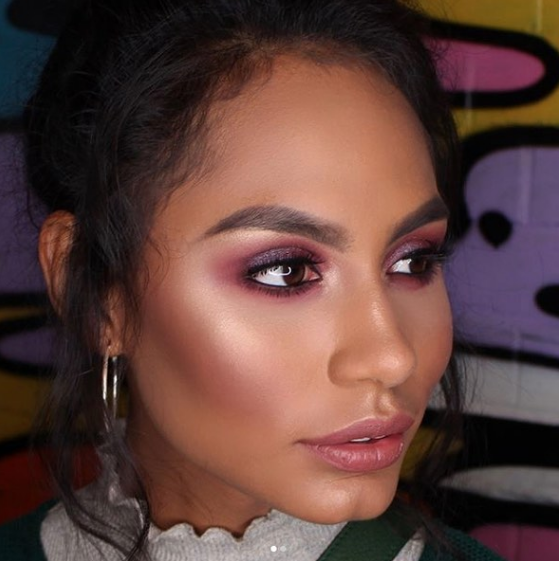 Glitter, Glitter and More Glitter
 The festive season may be over but you'll be pleased to know that that doesn't mean you no longer have an excuse to glitter up. One of the main 2018 makeup trends is to add a touch of glitter to your eyes. Our Pure Pigments are perfect for adding a touch of sparkle to any makeup look. To be completely on-trend this year, try adding our Pure Pigment in Beguile to the inner circles of your eyes – it will be sure to make those peepers pop!
@fashionicide perfects her inner circle sparkle with the help from our Precision Brow Gel in Strike:
@doyouevenblend enhances her glitter by using our Powder Eye Shadow in Vapour: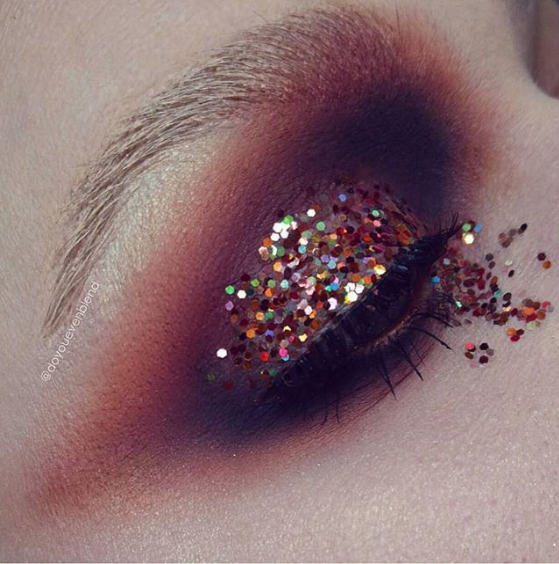 Brushed Up Brows
Natural, brushed up brows were prominent trends from the Paris, Milan and New York Fashion Week runways and we have just the thing to help you achieve the ultimate catwalk-worthy brow. Our Precision Brow Gel is perfect for holding your brows in place all day long. The soft texture of the product means your brows will look fuller, yet natural. Add as little, or as much as you like depending on your preference. We suggest applying with our Angled Brush – great for creating precision lines.
@makeupmouse perfects her feathery brow using our Precision Brow Gel in Stare: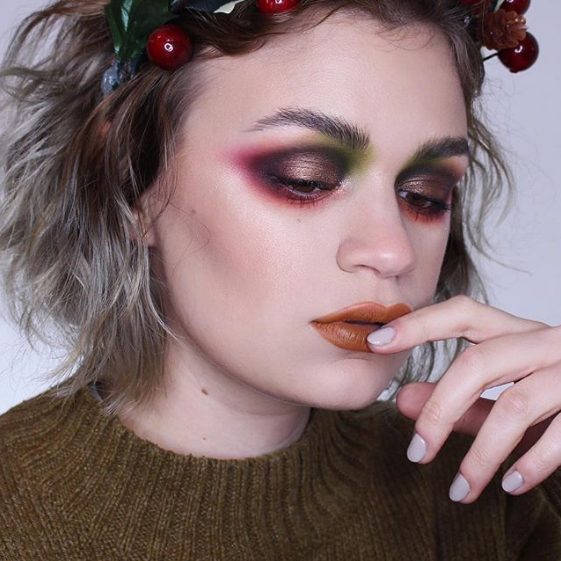 Colour Pop
Now is the time to get experimental with colour. Move away from your everyday nudes and use this 2018 makeup trend to be creative and be daring. Our Powder Eye Shadows come in an array of exciting colours that will give your makeup bag an ultimate refresh.
Natural, Dewy Complexion
Spring/Summer 2018 is all about rocking a bold eye look whilst embracing a natural complexion. We suggest using our Beyond Veil Primer to leave your skin feeling healthy and illuminated, whilst feeding your skin with essential Vitamin C to leave you looking radiant. Wear alone for the ultimate natural base, or team with our Skin Base Foundation if you require extra coverage.
Skin Base is extremely lightweight, yet still gives you great coverage – perfect for giving you a natural, healthy finish without over-drying the skin. Conditioning and infused with vitamins, this will be your skins new best friend.
Add the finishing touches using our Gleam Highlighter in Aurora. This creamy formula contains Vitamin E and Mica Mineral and gives the skin a natural looking, healthy glow. Simply apply to the high points of your face to give you the ultimate dewy complexion, as demonstrated by @tamaratrott: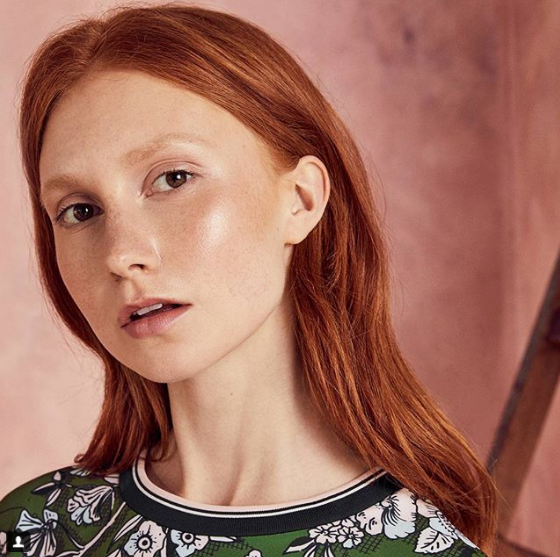 Smudged Smoky Eye
Time to get your grunge on. Creating a smudged smoky eye look using an eye pencil is very on trend for 2018. Our Eye Colouring Pencil in S.O.P.H.I.E. Jet Black is easily blendable and effortlessly glides over the skin making it ideal for creating the ultimate smoky eye.
@fifi.anicah uses our Eye Colouring Pencil, alongside our Powder Eye Shadow in Obsidian to create this smouldering look:
Lip Stain
There is nothing we love more here at Illamasqua than a big, bold, statement lip. However, one of the biggest trends this year is a natural red stained lip. This doesn't mean that you have to put your lipsticks to one side. We suggest lightly dabbing your favourite red lipstick on to your lips using a brush to achieve a natural, long-lasting finish.
Our lipsticks are perfect for giving your lips long-lasting, vibrant colour. Conditioning and softening, they are perfect for all day wear.
@jemmagracemua achieves this gorgeous lip stained look using our Lipstick in Salacious: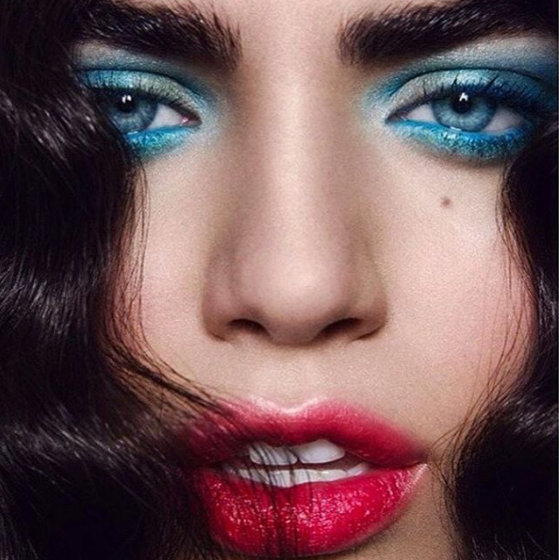 There you have it, our fresh off the catwalk makeup trends to keep you ahead of the game, ready for Spring/Summer 2018.
Shop this page here: